Kaleidocraft
Kaleidocraft Live Stream schedule for Steam Summer Festival
---
Artists! Come draw with us as we celebrate games during the Steam Game Festival - Summer Edition! We have a nice plan to make all sorts of art with you in Kaleidocraft: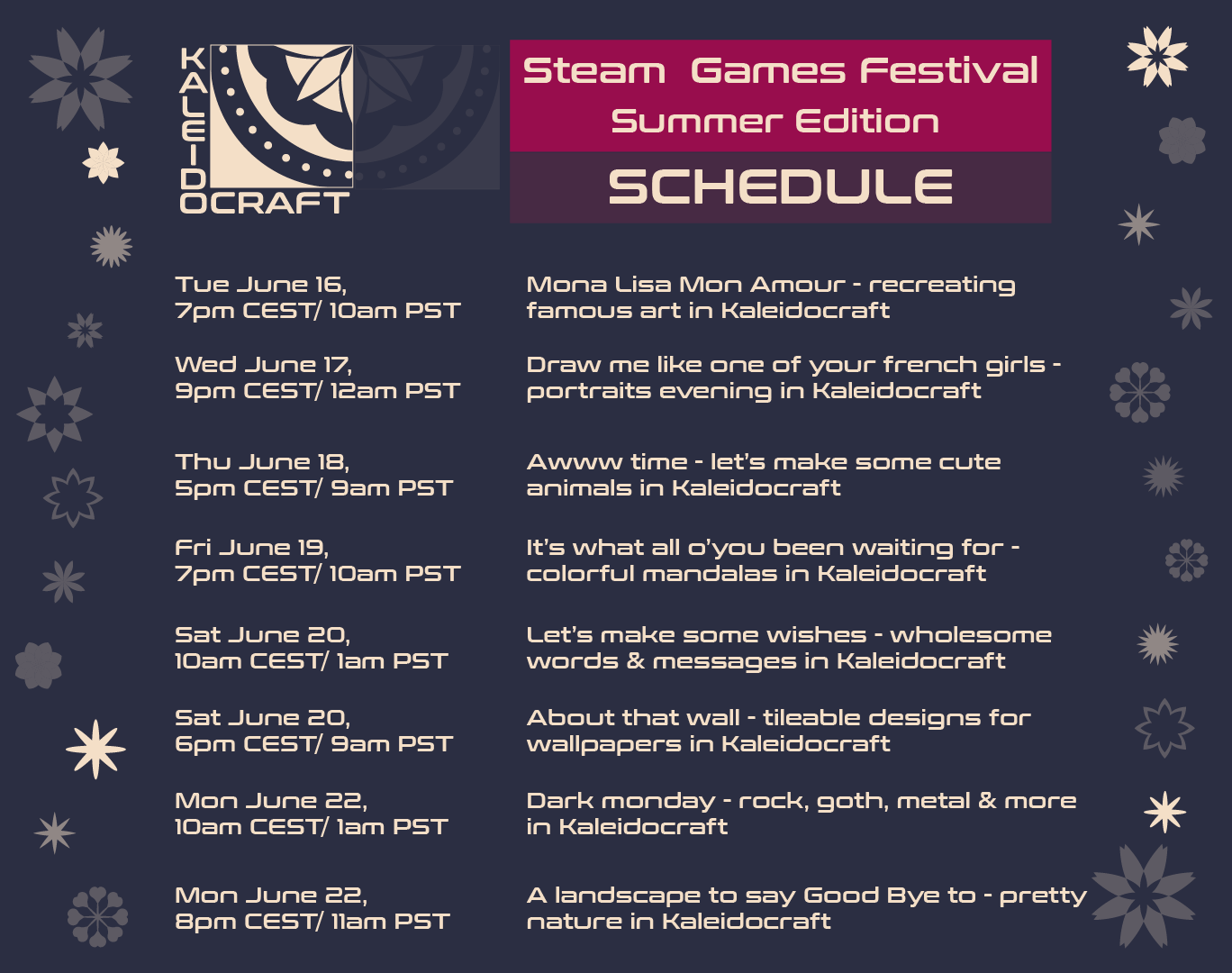 We hope that, during the streams, you will feel free to ask us for New shapes, color palettes and features! Kaleidocraft is an Early Access game and we NEED you, creative artists!
See you on the live stream!
Laura & Anna
Files
KaleidocraftDemo0.7.0.zip
54 MB
52 days ago