Kaleidocraft
Drawing creepy French dudes in Kaleidocraft - our streams might be kinda funny!
---
Artists! We are creating all sorts of things this week in Kaleidocraft and streaming our process live for the Steam Game Festival. Yesterday, we set out to make portraits and ended up making Hedgehogs of Notre Dame and creepy French dudes with a missing teeth and wearing Adibas t-shirts, as one normally does when making art, rite? ¯\_(ツ)_/¯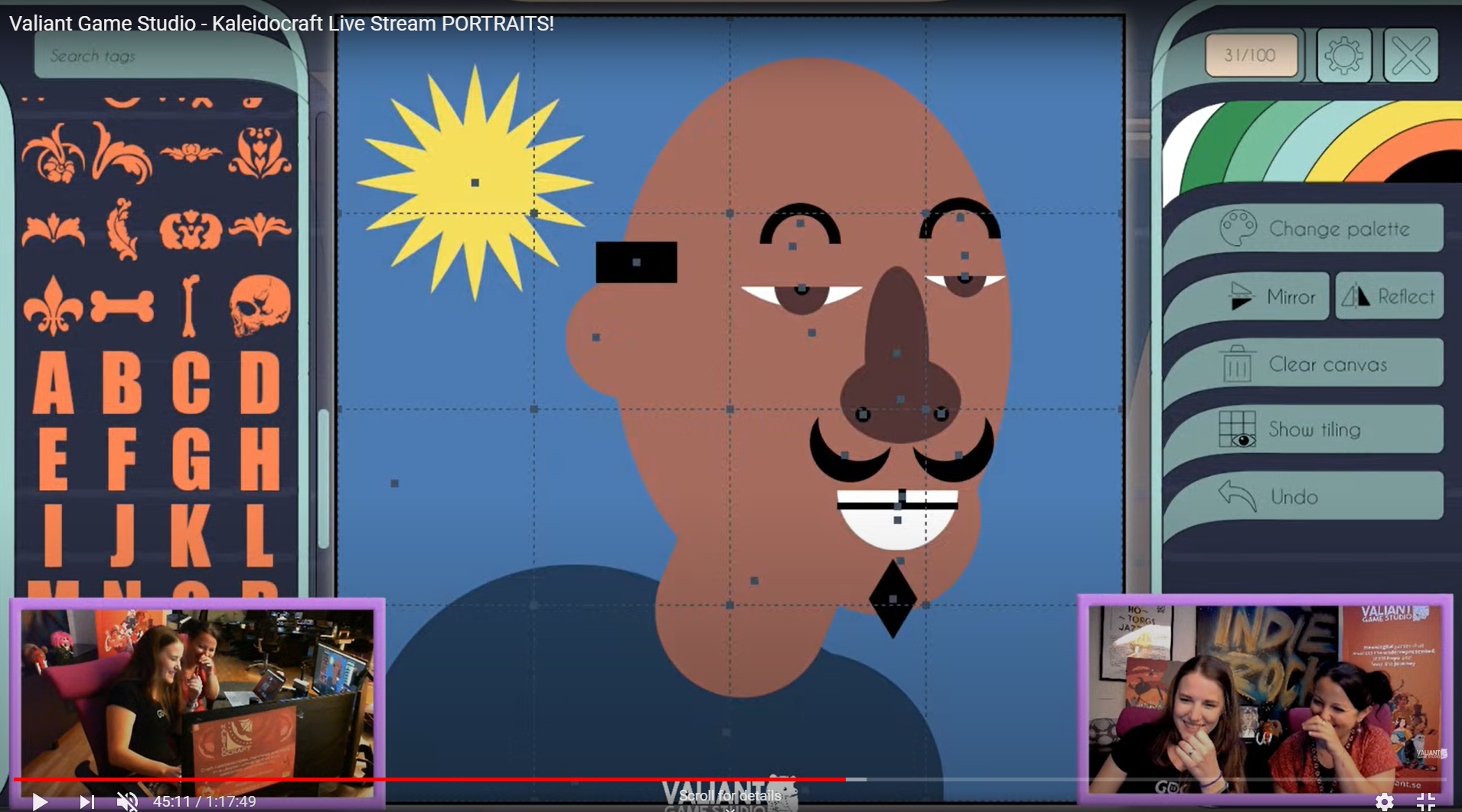 We did it all live on Steam and YouTube - and made sure to record, so you can watch the entire stream here:
We would like to take this opportunity to say: no real dudes or hedgehogs were hurt in any way, much less emotionally, during the making of this video, and we apologize for any possible resemblance that may cause any creepiness or emotional sadness.
Today starting 5pm CEST/ 9am PST, we will be making cute animals! Given our records of yesterday, tho, I would not go Aww just yet. WHO KNOWS where the muse will take us? We will be broadcasting Kaleidocraft on Steam and YouTube - we hope to see you there!
Laura & Anna